The traditional casting production is design - mold - modeling - pouring - cleaning - post-processing - machine. The 3D printing technology is called additive manufacturing technology. Its working principle is to decompose the three-dimensional model designed by the computer into several layers of plane slicing. Then the "printed" material is stacked layer by layer according to the slicing pattern and finally "stacked" into a complete object.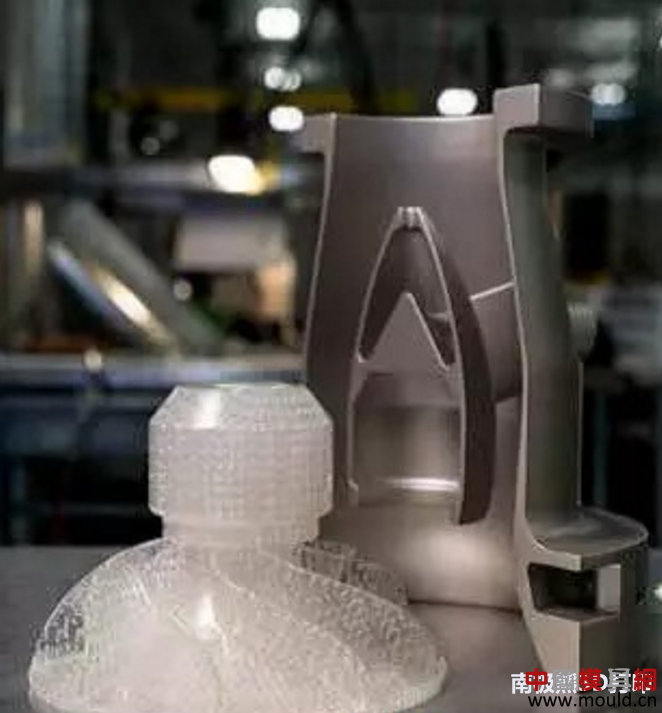 1.1 The main application areas

At present, 3D printing is mainly used in 3 aspects:

Mass consumption (desktop), industrial, and bioengineering.

1 Mass consumption (desktop level). For industrial design, process design, jewelry, toys, cultural and creative fields.

2 There are two aspects of industrial grade, one is prototype manufacturing, mainly used for molds, models and other industries. The second is the manufacture of products, including the direct manufacture of large metal structural parts and small metal parts.

3 biological engineering grade. Such as printing organs, bones, teeth, cells, soft tissue and so on.




1.2 3D Printing Technology and Industry Status Quo

1 European and American 3D research and industrialization. In the United States, 3D printing technology has been initially industrialized, of which Stratasys and 3D Systems are two leading companies, both of which are already listed on the NASDAQ. On August 16, 2013, the "US National Additive Manufacturing Innovation Center" was set up. The European Union has also set up a foundation to support 3D printing technology. It has established 3D printing centers at Nottingham University, Sheffield University and Exeter University.

2 The status quo of domestic 3D industry. The domestic 3D printing industry is divided into academic schools and market schools. Academics mainly include Tsinghua University, Xi'an Jiaotong University, Huazhong University of Science and Technology, Northwestern University of Technology, and Beijing University of Aeronautics and Astronautics. Market factions include Nanjing Zijin Lide, Hunan Huayi Hi-tech, Wuxi Feierkang, Hangzhou Xianlin, China Aviation Laser, and Wuhan Binhu.

3 China 3D Printing Technology Industry Alliance. On October 15, 2012, the China 3D Printing Technology Industry Alliance jointly initiated by authoritative scientific research institutions such as the Asian Manufacturing Association, Beijing University of Aeronautics and Astronautics, Huazhong University of Science and Technology, and Tsinghua University and 3D industry leaders was announced in Beijing and claimed to be global The first 3D printing industry alliance. 4 World 3D Printing Technology Industry Alliance. May 29, 2013, by China 3D Printing Technology Industry Alliance and UK 3D Additive Manufacturing Alliance, US Exone Corporation, German EOS Corporation, US 3DStratsys Corporation, Belgium Materialise Corporation, UK ChocEdgeLtd Corporation, US Drexel University, Singapore Nanyang Schools such as Institute of Mechanical and Aerospace Science and Technology of the University of Science and Technology jointly initiated the establishment of the World 3D Printing Technology Industry Alliance. On June 19-22, 2014, the 2nd World 3D Printing Technology Industry Conference and 2014 World 3D Printing Technology Expo will be held in Qingdao.

1.33D technology application prospects

Through China HowNet, Weipu and other inquiries on 3D papers filled with blood, people excited. Basically, however, they are all about the popularization of 3D technologies and their applications in medicine, molds, and construction. The capital market is also very lively, but there are very cautious VCs. Generally considered:

13D printing is impossible, at least impossible, to replace traditional manufacturing. What can 3D printing do? U.S. and European 3D companies cannot say anything. Otherwise, they would not show off at the world's 3D industry conference and CCTV's special programs: use a 3D printing technology to print a guitar, print an electronic keyboard, print a desk lamp, or print a gun... Thousands of years of accumulation and development have been very complete and mature. Regardless of the characteristics of the process, cost factors, or materials, 3D printing technology is incomparable. The true mystery of 3D printing technology is that not everything can be done, but it should be something that traditional manufacturing cannot do or is difficult to do. It can be easily realized by using 3D printing technology.

2 personal consumption. Due to cost issues and the operator's skill level—since 3D applications are not zero barriers, using existing technology, a user needs to prepare for the promotion of multiple raw materials and cost levels. It is certainly difficult and it is difficult to form a market scale. The key is how to cultivate the application market. Users need to nurture. Therefore, it is difficult for the home 3D printing industry to form a climate in the short term.




Survey of Application Status of 3D Printing Technology in Foundry

3D printing has already had some applications in casting, mainly for the rapid manufacture of sand and direct printing of metal products. There is also a certain application in defect repair (recovery).




2.1 Using the 3D Technology Principle to Rapidly Produce Moldless Precision Sand

The China Foundry Association website stated that in May 2014, the 12th China International Expo was held in Beijing. Among them, "3D Printing and Digital Moldless Casting Precision Molding Technology" mentioned "Beijing Rui Yixiang Hongda Technology Group, Beijing North Hanli". Science and Technology Development Co., Ltd. will demonstrate 3D sand/sand core printers and various types of laser powder sintering and rapid prototyping 3D printers." Several techniques for quickly producing moldless sand molds using the principles of 3D printing technology are reviewed.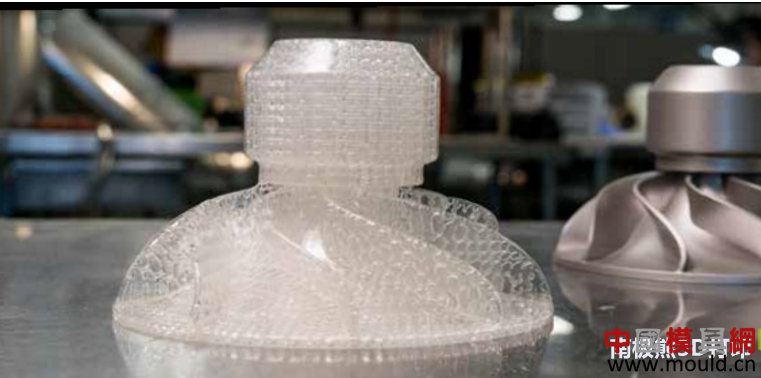 1 laser sintering SLS. The coated sand was used to spread the powder layer by layer and the powder was cured by a laser.

2 China's moldless manufacturing technology. The three-dimensional print head ejects the adhesive and ejects the adhesive and the catalyst at the same time using the double nozzle according to the interface profile information. Through the cross-linking of the two, the manufactured sand mold can be coated with the paint.

3 Direct-shell cast DSPC based on 3D printing in the United States. Use ceramic particles, silicate aqueous solution shell type. Baking is required before pouring.

4Zcorp company. Three-dimensional printing of non-ferrous alloy sand molds. Shell thickness up to 12mm.

5ExOne's 3DP technology, ProMetalRCT. Resin sand was selected as the forming material. The printing speed can reach 59400-108000cm3/h.

6 Generis GS process. The resin is uniformly sprayed onto the sand bed through a multi-channel spray head, and the catalyst is sprayed to form a sand pattern according to the sand profile.




2.2 Laser Stereolithography

Laser stereolithography can almost directly "print" any shape of product by laser melting metal powder. Its greatest feature is that the material used is metal, and the "printed" product has extremely high mechanical properties and can be used for a variety of purposes. The State Key Laboratory of Solidification Technology at Northwestern Polytechnical University is headed by Changjiang scholar Huang Weidong. The typical application of 3D printing technology in the aerospace field is to manufacture the central flange for the domestic large aircraft C919. The central flange strip is up to 3 meters long and belongs to a large titanium alloy structure. Northwestern Polytechnical University applied laser stereolithography to solve the manufacture of titanium alloy structural parts for the C919 aircraft. Xigong University's 3D printing technology is also unique in repairing parts and components. Aerospace components have complex structures and high costs. Once flaws or defects occur, they can only be replaced as a whole, potentially causing losses of hundreds of thousands or millions of dollars. With the 3D printing technology, the defect can be repaired into a complete shape with the same material, the performance after the repair is not affected, and the time and money are greatly saved.




3.3D printing technology in the application of casting development prospects

3D printing technology For the whole of China's foundry industry, Professor Huang Weidong believes that "there are more opportunities than challenges." He said that in the laser combined manufacturing field, it can enhance the adaptability to market demands; in terms of rapid manufacturing models and sand molds, 3D printing can speed up the development of new products, reduce process research costs and risks, and meet the market demand for single and small batches. In terms of high-performance repair, it can reduce the rejection rate of high-end castings, and meet the requirements of product schedule. Compared with direct manufacturing, 3D printing technology has great advantages in terms of "more complicated structure, higher performance, faster response speed". Advantage. However, the current situation is that Huang Weidong believes that "these challenges are insignificant to the current foundry industry." One of the important reasons is that the raw material cost of 3D printing is very high: At this stage, the aluminum alloy is probably more than 20,000 yuan per kilogram. "However, the space for cost reduction in this new technology is very large. We must keep a clear understanding of the challenges brought by the future development of 3D printing technology to the foundry industry."




3.1 Japan plans to develop next-generation high-performance mold 3D printer

Japan plans to invest 3 billion yen in Japan, Japan, Japan and Japan, and lead the Japan Industrial Technology Research Institute. Jointly with Waseda University, Qunrong Chemical Industry, Kimura Foundry, CMET, KOIWAI, Nissan Motors, Komatsu Plant, etc. With the participation and division of labor, a high-performance mold 3D printer with a cost reduction of 80% and a manufacturing speed 10 times higher than that of the current mold manufacturing equipment was produced within 5 years. At present, the use of 3D printers to manufacture large-scale industrial molds has drawbacks such as speed and accuracy. The next-generation mold 3D printer in Japanese design will employ a repeated, high-speed jet special glue to fix the fine sand technology principle to form a complex-shaped mold in a short time.




3.2 National 863 Program's Key Supporting Directions for 3D Printing

"The National High-tech Research and Development Program (863 Program) and the National Science and Technology Support Plan for Manufacturing 2014 Annual Selection Guide" stated in the "Development and Application of Large-scale Laser Sintering Equipment for Complex Component Mould Fabrication". The need for rapid manufacturing of complex parts and molds. Development of large-scale laser sintering forming equipment suitable for the manufacture of wax molds, wax and sand molds, and manufacturing of plastic parts such as nylon. The table top is 2 meters by 2 meters and the precision of parts is controlled within ±0.1%. Accumulation efficiency of 1000cm3/h or more. Formulate relevant technical standards and obtain applications in the development of automotive, mold and other industries."

The application of 3D printing technology in casting is focused on the manufacture of sand molds, molds, and castings and their salvage. Judging from the development guidelines of China and Japan, two countries have chosen to develop large-scale cast 3D printing technologies. However, there are differences in the technical routes between China and Japan: Japan's technical route is to use layered blasting sand and binders, and the Chinese 863 plan application guidelines is to use laser to print molds. The common direction of the two is to increase the size and increase the accuracy. The third industrial revolution, represented by 3D printing, marked by the application of digital, artificially intelligent manufacturing and new materials, will inevitably bring about innovative changes in human life, and this is also a time for developing countries to catch up with developed countries as soon as possible. Good opportunity.




Author: Fu Jun, Yin Guofu (School of Manufacturing Science and Technology, Sichuan University) Wangze Zhong Fang Hui (Sichuan Vocational and Technical College of Engineering Materials Engineering)
PTFE oven liner
Product description
Why Choose our PTFE Oven Liners?

· Our liners are made of premium quality materials that makes them strong,sturdy and durable.

· The fiberglass oven liners designed to catch messes from sauces, cheese, baked goods, and more. Wipe away foods or spills in seconds.

· These are not just great oven liners, but also work perfectly for heated kitchen appliances. They can be used for appliances that get heated (rice cooker, instant pot, coffee maker, tea maker etc.) to ensure that the heat from the appliances won't damage and stain your beautiful kitchen table.

Benefits:

· PTFE oven liners are 100% PFOA & BPA Free and are the thickest and sturdiest liners on the market.

· Thick, Durable, Non-Stick, Heat Resistant Fiberglass.

· PTFE oven liners are PTFE coated fiberglass which is the most durable membrane used in tensile membrane systems.

· Fit most standard-sized ovens and can be trimmed for a custom fit.

Product Details:

· Fiberglass Oven Liners

· Non-Stick Surface

· Heat Resistant to 500° F / 260° C

· Easy to Clean and Dishwasher Safe

· Thickness :0.2mm

· Size: 40*33cm

· Color: Black or golden

· Weight:320g

PTFE Oven Liner,PTFE baking mat ,PTFE oven mat,food grade PTFE oven line

Taizhou Kaicheng Synthetic Material Co.,Ltd , https://www.kc-ptfefabrics.com