Model NO.: 112AN06AB

Color: Copper

Service: 24 Hours Online

Warranty Period: 12 Months

MOQ: Negotiable

Package: Carton

OEM: Accepted

Sample: Ok

Usage: Refrigeration Industry

Delivery Time: According to The Quantity

Trademark: Andwin

Transport Package: Standard Carton

Specification: Brass

Origin: Jiangsu, China

HS Code: 7418200000

Copper Fittings fastener Copper Tube Fitting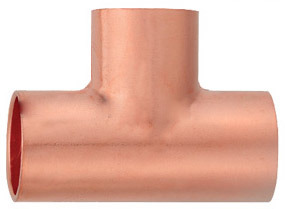 TEE CÂ X CÂ X CÂ is used for copper tube/pipe connecting.

1. Material:Â Â Red Copper /Â Brass

2. Type: as below,

 can be customized.
| | | | | | |
| --- | --- | --- | --- | --- | --- |
| Part No. | Part # | Actual Size (OD) | Normal Size | Part No | Size (mm) |
| 112AN06AB | W 40306 | 1/4 | 14/8 | 112EN06AB | 6 |
| 112AN08AB | W 40313 | 5/16 | 3/16 | 112EN08AB | 8 |
| 112AN10AB | W 4000 | 3/8 | 1/4 | 112EN10AB | 10 |
| 112AN13AB | W 4001 | 1/2 | 3/8 | 112EN12AB | 12 |
| 112AN16AB | W 4006 | 5/8 | 1/2 | 112EN14AB | 14 |
| 112AN19AB | W 4017 | 3/4 | 5/8 | 112EN15AB | 15 |
| 112AN22AB | W 4031 | 7/8 | 3/4 | 112EN16AB | 16 |
| 112AN28AB | W 4048 | 11/8 | 1 | 112EN18AB | 18 |
| 112AN35AB | W 4068 | 13/8 | 11/4 | 112EN22AB | 22 |
| 112AN42AB | W 4084 | 15/8 | 11/2 | 112EN28AB | 28 |
| 112AN54AB | W 40102 | 21/8 | 2 | 112EN35AB | 35 |
| 112AN67AB | W 40123 | 25/8 | 21/2 | 112EN42AB | 42 |
| 112AN80AB | W 40152 | 31/8 | 3 | 112EN54AB | 54 |
| 112AN92AB | W 40190 | 35/8 | 31/2 | 112EN64AB | 64 |
| 112AN105AB | W 40200 | 41/8 | 4 | 112EN67AB | 67 |
| 112AN130AB | W 40400 | 51/8 | 5 | 112EN76AB | 76 |
| 112AN156AB | W 40500 | 61/8 | 6 | 112EN80AB | 80 |
| 112AN206AB | W 40525 | 81/8 | 8 | 112EN89AB | 89 |
| Â  | Â  | Â  | Â  | 112EN108AB | 108 |
Other Related Products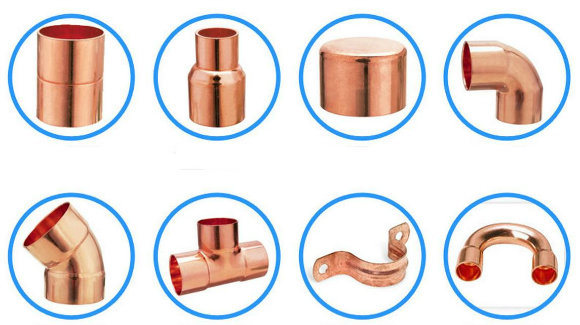 Packing 

shipment:

our product:


Advanced One-Stop Purchasing Service. Welcome !

 

Contact:

Aimee Chen

Changzhou Andwin International Corporation LimitedAdd:

No.91 Hanjiang Road, New District, Changzhou, Jiangsu, China.

 

Phone:

 0086 18015803382

Tel:Â 

0086-519-83984950-803

Fax:Â 

0086-519-83984950-808

 

 

 

 

 

 

           

 

 

With long years of experience in the refrigeration industry, we are able to manufacture, wholesale, export, and provide service for high quality range of Cold Storage Room, Cold Storage , Walk In Cold Rooms and Cold Room Warehouse. It is easily maintained at low cost. For excellent cooling efficiency, our many years of cold room refrigeration experience will help us design a economic refrigeration system according to your product, no more and no less. Our world famous brand refrigeration accessories guarantee long use cycle.

Cold storage room solutions includes seafood and meat Freezer Room , dairy and ice cream Blast Freezer , fruits and vegetables cold room, pharmaceutical and chemicals cold room, Commercial Cold Room, ripening room and flower cold storage room. These cold storage rooms are very efficient to use with supreme strength and excellent functionality. We can do any sizes and variations what our customer needs.

If you need a functional, dependable and durable cold storage room, always go for the established quality brands. Contact us now for more information.

Cold Storage Room

Cold Storage,Walk In Cold Rooms,Cold Room Warehouse,Commercial Cold Room

Shandong Atlas Refrigeration Technology Co.,Ltd. , https://www.atlascoldroom.com