Model NO.: PFS1520(PF1520)
Application: Chemical, Construction, Mineral Industry, Stone Industry
Crushing Style: Impact
Crushing Degree: Intermediate Crusher
Certification: CE, ISO, GOST
Color: Creamy White
Weight: 42t
Output Size: 40mm
Transport Package: Wooden Box Packing and Nude Packing
Origin: China
Type: Impact Crusher
Drive: Electric
Compressive Strength (For Crushing): 100-250MPA
Finished Surface: Outer Surface Process
Condition: New
Motor Power: 2X250kw
Max. Feed Size: 600mm
Trademark: ATAIRAC
Specification: 4310x3830x3660mm
HS Code: 847420900
Product Introduction

PFS series vortex strong impact crusher is high efficiency impact crusher developed by our company. This crusher is applied to coarse and fine crushing of a variety of materials with compression strength no more than 250Mpa. It features in unique structure, easy operation, high-efficiency and energy saving, good product shape, adjustable discharge size, simple crushing process, cost saving, etc. The crusher is widely used for artificial sand & aggregate crushing in hydroelectric project, highway, building material and other industries, It's also suitable for coarse,medium, fine crushing of urban building waste processing.

Technical Parameters
Model
Max. feed size(mm)
Discharge size
         (mm)
Throughput capacity
            (t/h)
          Power
            (kw)
<150MPa
<2500MPa
PFS1108
300
150
-30&lpar;80-90&percnt;&rpar;
50-100
75
PFS1110
400
200
-30&lpar;80-90&percnt;&rpar;
80-150
110
PFS1310
500
200
-40&lpar;80-90&percnt;&rpar;
140-200
160
PFS1313
500
250
-40&lpar;80-90&percnt;&rpar;
180-260
200
PFS1315
600
300
-40&lpar;80-90&percnt;&rpar;
200-300
250
PFS1320
600
300
-40&lpar;80-90&percnt;&rpar;
300-400
2&ast;160
PFS1520
800
400
-40&lpar;80-90&percnt;&rpar;
350-550
2&ast;250
PFS1823
1000
500
-40&lpar;80-90&percnt;&rpar;
550-850
2&ast;400
PFS2223
1200
600
-40&lpar;80-90&percnt;&rpar;
850-1200
2&ast;560
Product Features

(1)The special designed vortex crushing chamber and P, S, T three crushing section can ensure higher crushing ratio,smaller discharge size and better final product shape.

(2)The jagged impact plate provides a bending force when raw materials strike on it, its crushing ability is better than flat impact plate.

(3)Reliable protective device for overload and iron passing: T crushing section is installed with spring device that function as buffering.

(4)Heavy-duty designed rotor can improve reliability and rotational inertia to promote crusher throughput capacity.

(5)Rotor body is joined with rotor shaft by taper sleeve ensure convenient disassembly and generality. Hammerhead is fixed by wear-resisted wedge block, it features in easy installation, quick replacement and automatic chucking in running.

(6)Blow bar can be replaced in vertical and horizontal direction to ensure machine is suitable for different application environment.

(7)The hydraulic device is designed to open rear frame automatically for inspection, maintenance and adjust discharge size. Thus the downtime is reduced dramatically.

(8)Adopting bearing automatic lubrication system and bearing temperature sensor, which can guarantee the safety of bearing and sharply increase the maintenance cycle.

(9)Single driving series products can equip rotor automatic revolving system, so rotor can be positioned at any position when replace hammer bars or adjust impact plates.

(10)The sensor on frame can avoid accident starting during maintenance, thus the security can be guaranteed.

(11)High generality of wearing parts, the ordinary spare parts are only 2-3 kinds. The blow bar can be used repeatedly for 2 times, the utilization ratio up to 56%.

Test Running

Before delivery, we do trail running on the crusher, the technicians will check the vibration, noise, heating and other conditions of the crusher. Unqualified products could not be delivered to the customers.

Package and Delivery

The hydraulic stone cone crusher should be processed to be rustproof and moisture proof before delivery. Â The small parts are packed into wooden crates; the big parts are wrapped by plastic sheeting.

Company overview

ATAIRAC History&Scale

Established Time: In 1958

Production Base: Around 300,000 square meters

Employees No. Around 1000

 

Machinery&Quality Control

(1) Over 500 sets machining equipment and inspection equipment

(2)Complete crushing machinery manufacturing industry chain

(3) Certificates: ISO, CE,BV,TUV,GOST

 

R&D Ability

(1)4 research and development base

(2)Around 60 design engineers

(3)Cooperating with international advanced crushing machinery companies

(4)Industrial standard maker of


(5)Industrial standard maker of
(6)Industrial standard maker of
(7)Industrial standard drafter of
(8)62 Technical Patent in crushing and grinding machinery
 
ATAIRAC Crushing Solution
3000TPH downward stationary crushing&screen production line
800TPH downward mobile crushing&screen plant
300-2000 thousand tons per year steel slag recycling production line
Construction waste recycling production line



FAQ
1. How long is the date of delivery?
30 working days after payment of earnest money or depends on order quantity.

2. How long is the gurantee period of your company's impact crusher?
We guarantee quality of the machines  (excluding wearing parts) for a period of one year from the date of trial run finish under our technician's guidence.

3. What's the after sale service of your company?
We will send engineers to guide your workers to install the machine, take trial run; the buyer should prepare the materials and tools needed, and offer necessary assistance. The actual expenses incurred for accommodation, to and from travel for the engineer, and insurance, should be borne by the buyer.

Depending on various design, the oil-Gas Filter is composed of different layers. The first layer is typically coalescence layer, which is made of borosilicate glass fibers with a certain thickness and porosity, multilevel submicron glass fiber ensures at higher temperature to capture the tiny droplets of different lubricants efficiently. The second layer is separation layer, the large coalesced oil droplets go to bottom groove by separating layer.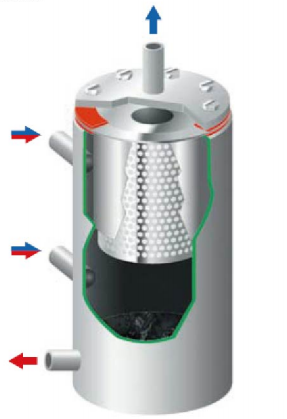 If pre-separation of the oil filtration barrel is poor, the pre-Separation Filter layer is added to the outermost layer to prevent the coalescence layer overload and prolong life.




According to the requirements of the chemical industry and commerce association, the metal parts with oil and gas separation filter of the compressor has conductive connection, in order to reliably conducting static load. The appropriate sealing gaskets are selected ensuring a conductive connection to the compressor body.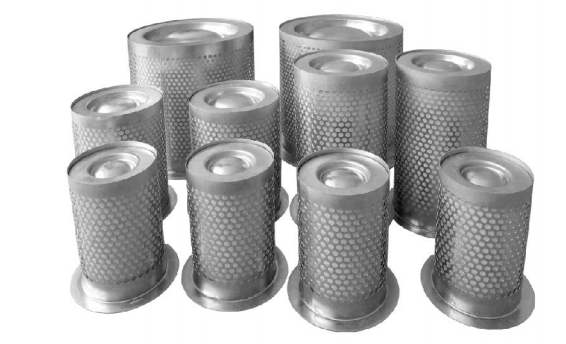 Compressor Filter,Screw Compressor Filter,Stainless Steel Compressor Filter,Filters For Compressor

Xinxiang Shengda Filtration Technique Co., Ltd. , https://www.filtrations.nl