Model NO.: DNC-15AD

Application Fields: Plastic

Application Machine: Precision Machine Tool

Certification: UR, ISO, UL, CE

Condition: New

Rated Cooling Capacity: 44.5kw

Input Power: 17.45kw

Maximum Current: 42.4A

Refrigerant: R22/R407c/R134A/R404A/R410A

Compressor: Hermetic Scroll(Danfoss)

Compressor Power: 7*2kw

Condenser Cooling Air Flow: 15000m³/H

Condenser Fan Power: 0.6*2kw

Evaporator Frozen Water: 7.65m³/H

Evaporator Tank Capacity: 270L

Trademark: Dannice

Transport Package: Standard Export Wooden Box

Specification: CE

Origin: Taiwan

HS Code: 8418692090

DNC-15AD air cooled chiller with scroll compressor

Specifications:Â 

Model

DNC-15AD

Nominal cooling capacity

Kcal/h
50Hz/60Hz

38270/45924

Kw
50Hz/60Hz

44.5/53.4

Max power consumption

Kw

17.45

Full load

AMP

42.4

Power source
 

3pH -Â 380V/415V -Â 50Hz /60NZ
3pH -200V/220V -Â 50Hz /60NZ

Refrigerant

Type
 

R22/R407c/134A/404A/410A

Control
 

Capillary/external balance of thermal expansion valve

Compressor

Type
 

Hermetic scroll/Piston

Power

Kw

7×2

Condenser

Type
 

Efficient aluminum finned copper sleeve+low noise external rotor fan

Air volume

M3/h

15000

Fan motor

Kw

0.6×2

Evaporator

Type
 

Tank coil/Dry shell and tube /Stainless steel plate evaporate

Tank volume

L

270

Coolant flow

M3/h

7.65

Inlet and outlet connection(BSP)

Inch

2

Pump

Power

Kw

2.2

Max flow rate

M3/h

25.2

Max head

M

28

Safety devices

Compressor overheating protection, over-current protection, high and low pressure protection, over-temperature protection, traffic protection, phase sequence/phase loss protection, low level protection, frost protection

Dimension

mm

1860*850*1900

Weight

Kg

580Â Â Â Â Â 
 
 
 
 
 
Notes: 1. Cooling capacity is based on: Chiller water inlet and outlet water temperature of 12ºC/7ºC, the cooling water inlet and outlet water temperature of 30ºC/35ºC

2. Scope of work: Chilled water temperature range: 5ºCTO35ºC; Chiller water out of the water temperature: 3ºCTO8ºC

The cooling temperature is not higher than 35ºC environment

The above can be customized according to customer requirements to produce

Specification dimension above are subject to change without notice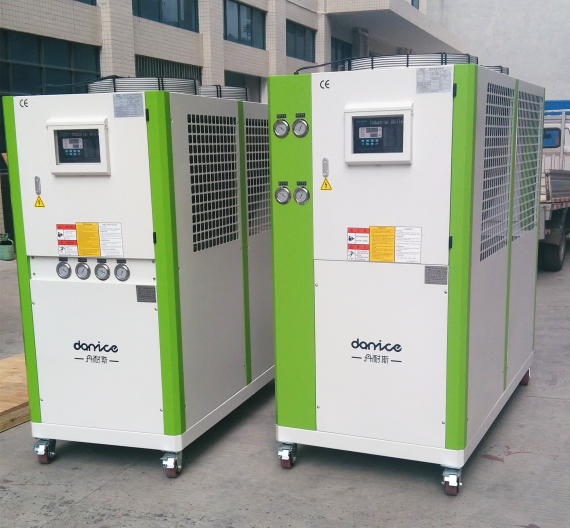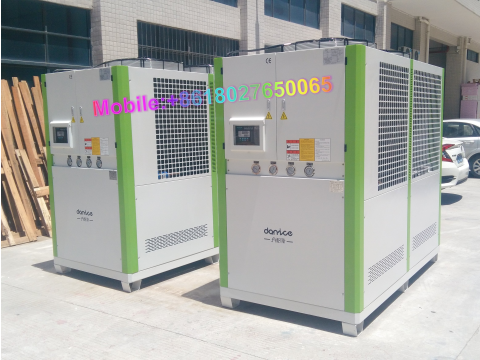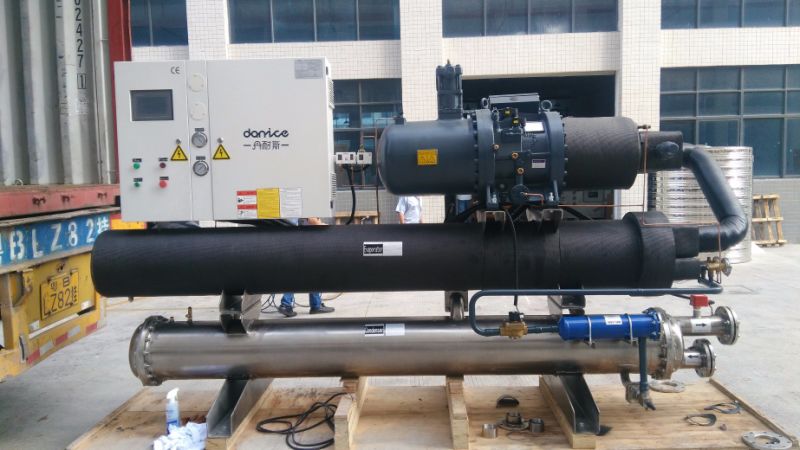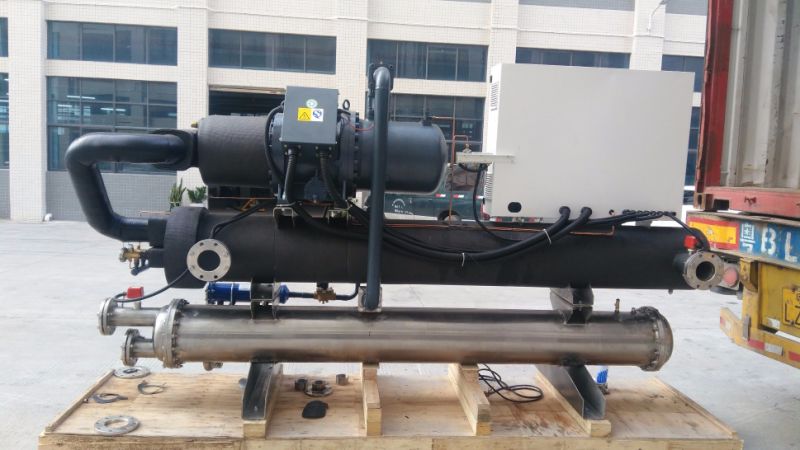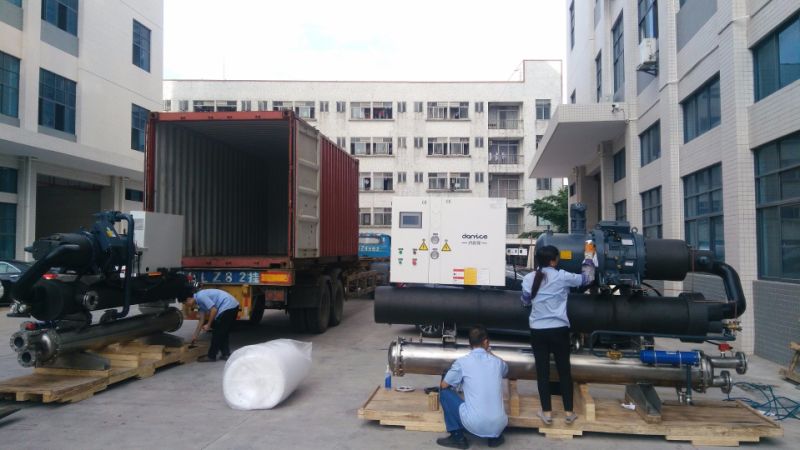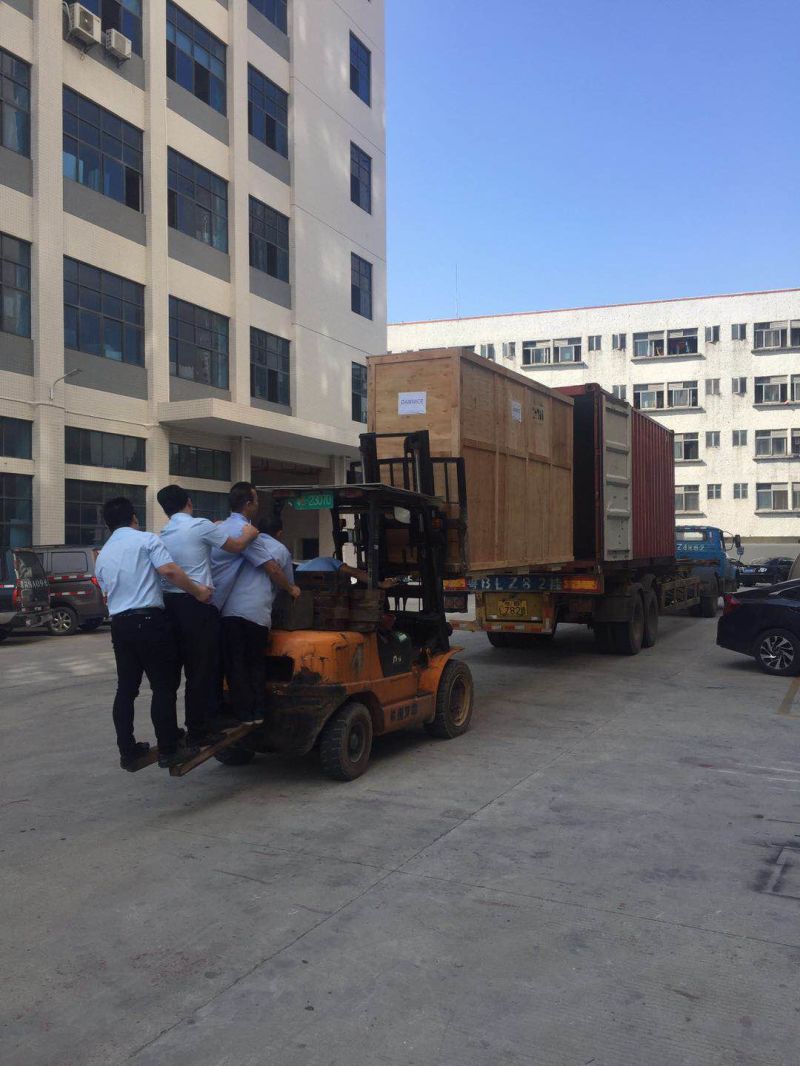 Our Services:Â 

ØWith decades years professional experience in refrigeration industry; 

ØOEM/ODM services available, new design updates regularly; 

ØWe offer all of products with 12 months warranty; 

ØPrompt reply, fast delivery, professional after-sales service. 

FAQ:Â 

1. How to choose a proper Chiller? 

Tip1. The cooling capacity. 

Tip2. The inlet and outlet water temperature, and the environment temperature. 

Tip3. The power. 

Tip4. The rifrigeration you need. 

Tip5. Other special requirments. 

2. If the cooling capacity of Chiller bigger is better? 

No. 

The use of cooling capacity too large, will not only result in the waste of resources, but also the machine itself will produce more noise, therefore we must choose a appropriate chiller. 

Valve Body is a main component in the valve. According to the pressure level, there are different mechanical manufacturing methods. For example: casting, forging, etc.

The valve body of medium and low pressure specification usually adopts casting process to produce valve body.


The body of the medium - high - pressure specification is manufactured by forging process.

When sealed with the valve core and seat ring, the media pressure can be effectively borne.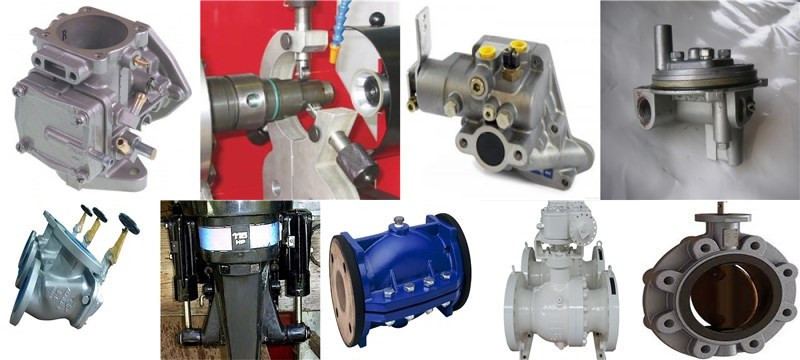 Definition

The "valve" is defined as a equipment in a fluid system to control the direction, pressure, and flow of the fluid. A valve is a device that control the medium (liquid, gas, powder) to flow or stop and control its flow in the piping and equipment


The material of valve body choose different material according to different craft medium.

Common materials: cast iron, cast steel, stainless steel, carbon steel, plastic, copper, etc.




Construction and feature

The construction is to be built according to the drawing with rules of good workmanship.

The hydraulically operated gate valves are built of a welded steel construction (stress released) for a wide range of inner pipe diameter and working pressure.

Feature:

1.The dredge valve is designed in such a way that there are no fasteners inside the body
2.Dredge valve is made of fabricated high tensile steel and cast steel
3.The dredge valve gate is made of corrosion resistant and hard steel
4.All dredge valves are operated by hydraulic cylinder located on the top of the dredge valve
5.The dredge valve body is stiffened with T-bars
6.The dredge valve body is is provided with inspection holes on both sides
7.Steel reinforced rubber seals are used to seal the pipe when the gate is down
8.Seals can be used both sides and turned in opposite direction when worn out
9.The rubber seals are hardened where necessary to increase the life time of the seals
10.All connections outside the body are bolts and nuts
11.The fabricated body is made from high tensile steel
12.Two flushing pipes are provided in the lower body of the dredge valve
13.Hoisting lugs are provided on the top of the body
14.Different duties being 10 bar, 20 bar and 30 bar to fit the right application
15.Easy handling and installation due to hosting lugs and compact design

Materials

All fabricated steelwork used in the construction will be to manufacturing standard of normal or classification society.

All materials proposed will be selected to comply with the latest Health and Safety Rules.

Paint systems for hull protection will be of the highest quality (Hempel, Inter, Sigma, Jotun)




Valve Body

Automatic Valve Body,Auto Valve Body,Trans Valve Body,Transmission Valve Body

Unisite Group Ltd. , https://www.shipsparts.nl